Anxiety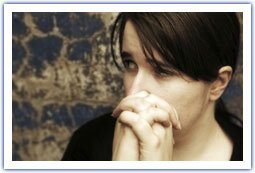 Anxiety can be a normal response to stressful life events that we encounter. However, if you have significant anxiety that persists and gets in the way of your life on a daily or weekly basis, you may want to seek help for it.
Among other things, anxiety can be a response to stressful or upsetting life events. may run in families, or be related to physical conditions such as chronic pain.
Anxiety symptoms may include:
Excessive worrying
Restlessness or feeling on edge
Muscle tension
Sleep disturbance (insomnia or restlessness)
Feelings of dread
Avoidance of activities that cause your anxiety
Shakiness
There are various forms of anxiety, including panic attacks, generalized anxiety, social anxiety, and phobias. I specialize in treating each of these areas. It's especially important to do a thorough evaluation with you to find out what's triggering your anxiety symptoms, how you react to them, and what life events may have contributed to them. We use a collaborative approach to set goals and work toward reaching them. My approach is based on research findings about how best to treat anxiety, and often involves cognitive-behavioral therapy (CBT), relaxation training, breathing exercises, as well as other techniques that address your specific needs.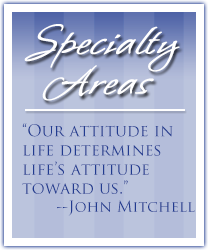 Linda Nisonoff, Ph.D.
Licensed Psychologist
Ph: 630.355.5514
800 W 5th Ave.
Suite 214
Naperville, IL 60563
Get Directions to My Office