Stress Management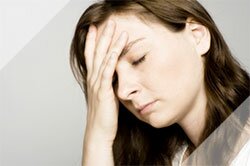 In our fast-paced society, it's common for people to experience a significant amount of stress. We may put others' needs ahead of our own and neglect ourselves. Stress can also be a product of trying to juggle too many things at once, such as family relationships, your job, and time for yourself. Physical stress can add to this mix, which involves the body's physical reaction to various events, such as illness or surgery. There are many other causes of stress, and each person's situation is unique. I always take this into account when evaluating your situation and collaborating with you to reduce the stress in your life.
I believe that everyone is capable of feeling happier and more peaceful about their lives, and actively help you to make your life and relationships less stressful. I use evidence-based stress management techniques tailored to your situation, both to help lower the stress in your life and to increase your sense of calm optimism. These techniques often include relaxation training, cognitive-behavioral therapy (CBT), and breathing exercises. Using a collaborative process, we help you become aware of the stressful triggers in your life and to develop skills to overcome them. Often, stress management is a healing process where you learn to take better care of yourself. This may involve improving communication skills that will help you set limits for others so that you can better take care of yourself. Our overall goal is to discover and use the approaches that will best help you lower your stress level and improve your emotional and physical health.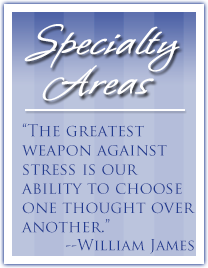 Linda Nisonoff, Ph.D.
Licensed Psychologist
Ph: 630.355.5514
800 W 5th Ave.
Suite 214
Naperville, IL 60563
Get Directions to My Office